Nick Kyrgios answered questions from his fans through his Instagram Stories. The 27-year-old is recovering from an injury that forced him to withdraw from the Australian Open 2023.
The world No. 21 took the time to answer some questions from his fans on his socia media. In one of the stories that he published, he was asked: "Will you coach or mentor anyone?" and Kyrgios said that "the one person I want to help is Holger Rune."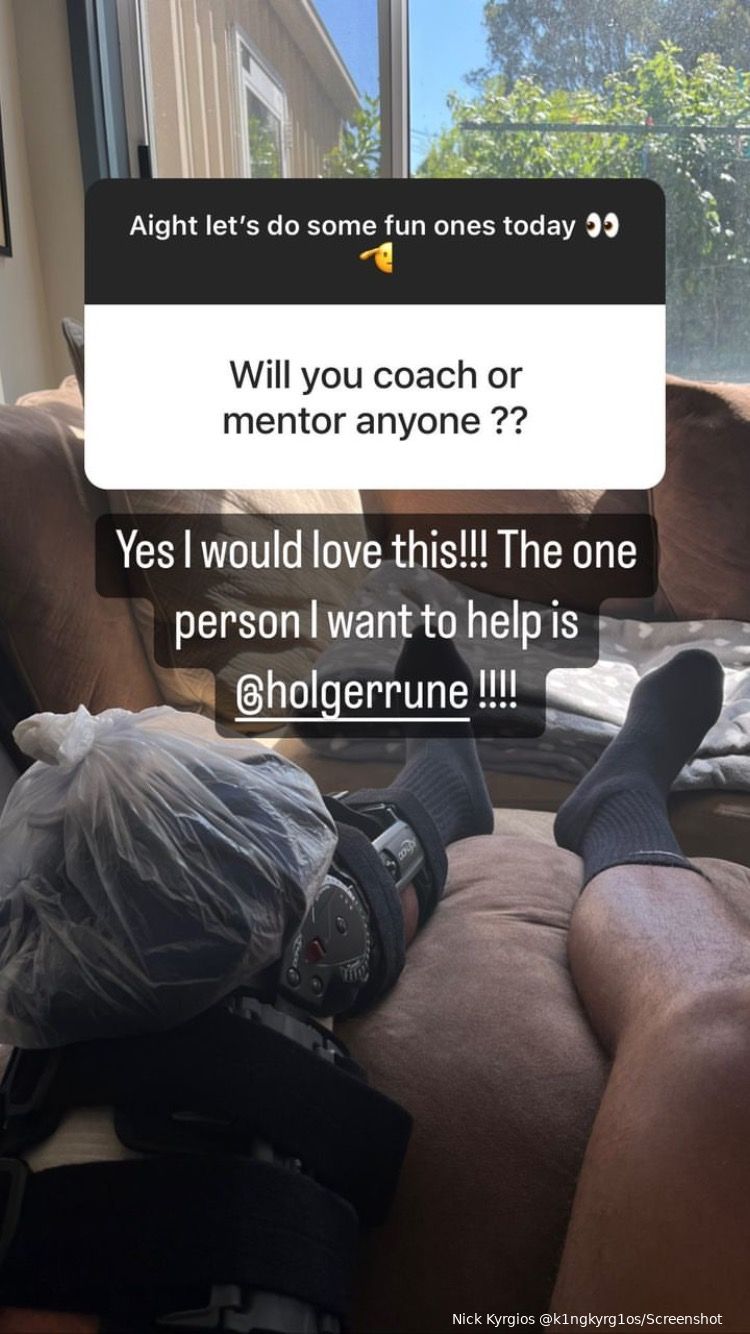 Kyrgios also answered who is the player he would choose as a partner for a night out, mention his friend and doubles partner Thanasi Kokkinakis. He had already been seen in the matches they played together such as in the Netflix series Break Point as close friends, which had a chapter that followed both players in their Australian Open 2022 doubles crown.
The Australian is still recovering from knee surgery that forced him to withdraw from the first major of the season, and which will keep him off the pitch for several weeks. The 27-year-old's goal is to return at Indian Wells, which begins on March 7.
Here are other of Kyrgios' Instagram Stories: